Dear Allah, please bless my grandfather with your love. Amin.
The climax to my day was not manchester united winning in the nick of time... it was watching you sleeping after i recite the name of the Almighty to you. To see you sleeping and still breathing gave me a sense of assurance. It assured me that you are still around and not feeling the pain you going through, temporarily. Listening to your gasp of breaths and to see you fighting your way like a warrior on your bed reminds me on how much i appreciate and love you. All i wish just now is for me to be slightly taller as the barricades on the side of your bed prevented me from kissing your face and all i could do was hold on to your shoulders and kiss your hands.
Current Mood:

discontent


i am in need of a singapore based comic book artist to assist in a television commercial shoot.
Do any of u could recommend me portfolio websites/ references or contact details of comic artists of any kind to me either at this entry's comment or via 3bagsfull@ gmail. com or dillah @gravityfilms .com.sg

thank u so so much

p/s- i already have acas website... is there any other i should know about?
i know i have some talented and helpful lj friends here...i need your help.


Oh girl with insecurities, why should you care. I have been updating ONTD_football more than my own journal, im too much of a soccer geek who would not update her divorce via facebook status. (ref:Chopra)

Cheers! have a good monday :)

my late paternal grandmother's name is MON. Yup, three simple letters in a special order for a special lady. Since Mondays are usually dreaded days. I could always think it as my grandmother's day. MON-DAY. I dont make sense but I like to see light in the gloom. Though I certainly do not see unicorns in your ass. (Pardon my language).

Take 2: Cheers! have a good monday :)
It is kind of disturbing, that if somebody new came to my blog for the first time and read the first post(now currently the second post) and assume that I am a fan of chris brown/rihanna or chelsea fc.
Current Mood:

awake

Current Music:

Thinking of You - David Choi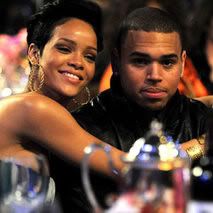 Chris Brown is currently under investigation and under the custody of LAPD for beating a female whom is possibly Rihanna, resulting in missing their Grammy performances this morning and making the red carpet event slightly uneventful.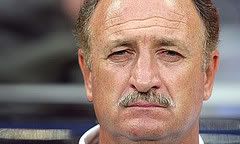 Now news from Chelseafc.com is that Scolari has just been dismissed by the team. I do not get what Avramovich is trying to do in the middle of the title race, but he certainly was never educated that 'Rome, was not build in a day'. As much as I do not understand when Scolari puts Deco and Drogba together, when I an amateur viewer thinks Deco and Anelka worked better together (not due to sexiness overload); I believe Scolari should at least be given more time to prove his worth. Not that I am saying Chelsea is due to not win this season, but it now seem like a head on battle between Manchester United and Liverpool, in which I would be delighted to see the Red Devils win, alright. Jose Mourinho laughed under his breath when Avram Grant leaves, I bet he needs to show his signature 'chin up' hand gesture to Felipe Scolari, now. Mr Scolari, if you are reading this... Why not you go back in coaching the Portugal team and let Carlos Queroz come back to Old Trafford? No?
I leave you with my new subscription on youtube -
The Special 1 TV
. It is of my regret to inform you that you will only understand it if you take notice of the English Premiere League.
Episode 2 is hilarious too! Arseshaving Arshavin! Watch it at:
http://www.youtube.com/watch?v=8OX3NuNAEQQ
OT: Dont forget to vote for L5 and L8 commercials. Read the previous post :)
It have certainly been a day filled with shocking news (entertainment wise).
If you are living in Singapore and most likely have a mobile phone which have this function known as 'Text messaging' or 'SMS', I need your attention.
If you were not appalled by the UK Fish Market commercial recently air-ing on our local television channels and actually watch commercials in between prime time shows, you might have noticed the Viewers Choice competition that is presently going on.
http://www.mediacorp.com.sg/viewerschoice2008/
The Viewer's Choice Competition is a competition in which viewers with great taste like you (
yes I'm trying to win your vote(s) here... hehe
) get to vote for your favourite local and international commercials. I know you might think why am I trying to make you loose your 20 cents in this time of financial instability. Think of it this way, by parting with this 20 cents, you could actually stand a chance to win $10,000! What is 20 cents in contrast to stand a chance to win 10Gs? You cannot even bet with Singapore Pools for 20 Cents, right? If 20 cents is actually valuable to you, and it could affect in not getting to upsize a meal at some fast food chain, do something worthwhile by not replying random text messages with 'LOL' and 'K' to your friends, as they do not even care for those replies and probably don't reply back to you either.
Since you are not only one with great taste and the generosity to part with 20 cents or 40 cents, (
since I get your attention now
) please do not hesitate to vote for these 2 commercials that I worked my butt off for in 2008.
L5 - 'Family' Ministry of Community Development, Youth & Sports
To vote for this commercial
Send your vote to 73388 in the following format:

(Please leave a space in between each field)
Example: VC L5 S7654321A Awesome Person

L8 - 'The Steel Within' Mindef: ARMY


To vote for this commercial
Send your vote to 73388 in the following format:

(Please leave a space in between each field)
Example: VC L8 S7654321A Great Taste

-----

I will not try to say how other commercials do not deserve your 20 or 40 cents by speaking ill of them, as I am not one who believe in dirty politics. But I do these commercials deserve your vote(s) because not only does it speak of love or brainwashing one into protecting the country, but also it will prove to me how you have impeccable taste in commercials and that you care about this LJ friend of yours who have not much awesome-ness happening in her life that she would love it if she could add 'award winning commercial' in her resume. So in between, praying and donating for the people in Gaza, or the Kenny Sia Botak fund. Do consider in voting as I will love you and pray for your happiness. *Insert puppy dog icon here*

Closing date: 13 March 2009
Let me interrupt your regularly scheduled internet surfing with an important message from me.
Current Music:

Boys Don't Cry - The Submarines
Its a daily routine for me to ask Farhan how his day at school was and wether he have homework that he needs help with. He usually tells me stories on his classmates, what he eats for recess or how he was so sure he got all 8 words during spelling right. Today, as he was leaving to go back home which was 2 footsteps away he told me a situation he had during English Class...
He said that his teacher laughed and so did his classmates. I laughed too and thank god for letting this boy in my life. Hahaha. I suppose Nose or Neck would be more age appropriate, but hell; Naked is certainly better than the other offensive 'N' word.
I certainly have to watch what I say around him. He is already asking me what Sex is and why am I always saying 'He is so Gay' on random people on the television.
Current Music:

Her Morning Elegance - Oren Lavie
http://www.goldinuniverse.com/
I usually believe that horoscope websites, are nothing but well crafted copywriting.
Though, try that url up there. In my opinion, my results were tremendously spot-on.
------------------------------------
Name: Dillah
Date: 1/28/2009
Colorgenics Number: 37152406
You feel as if you have missed out on a great deal that life had to offer and you go about trying to make up for past failures. Naturally at times you get depressed and you try to compensate for your 'missed opportunities' by living your life to the full. This is what, perhaps, may be described as 'living with exaggerated intensity'. In this way you feel you can break the chains of the past and start again - and it could be that you are right.
You are a very warm and emotional individual but unfortunately in the past too many people have taken advantage of this sensitive trait. You need aesthetic surroundings, or an equally sensitive and understanding partner with whom to share a warm understanding.
Enough is enough - but the problems never seem to stop. They never stop. You feel, and maybe you are right, that the problems seem to go on and on and you have indeed had more than your fair share of trials and tribulations. But to give you credit - you bounce back time and time again - you stick to your beliefs because deep down you have that inner knowledge, that 'belief' system that in the end, everything will turn out OK - and you are right -it will!
You are holding back. You need to find friends in whom you can trust and once they have proved themselves beyond all possible doubt you will be prepared to give them your all. The existing situation is not of your liking - you have an unsatisfied need for mental stimulation with others whose standards are as high as your own. Trying to control your instincts the way you do restricts your ability to open up to others and the way you feel at this time is suggestive of 'total surrender'. This is not to your liking as you consider such thoughts as weaknesses that need to be overcome. You feel that only by control, controlling your innermost thoughts, are you able to maintain your air of superiority. You want to be admired for yourself alone and not for what you can do or for what you may have done. In essence 'you need to be needed' and at the same time 'you need to need'.
You really like doing what you do and, more than that, you like yourself. Your attitude to work and to life is that 'If its not fun - then don't do it'. You want to be liked and respected, not for who you are but for what you are - and it seems to be working.


I have been undergoing insomnia for the past couple of days. Not getting proper sleep for a couple of days, is a bit ridiculous for me. I could not even sleep through out yesterday. I tried all kind of suggestions, and finally resulted to the pills. But it seems that the pills are more like napping pills. As I am so wide awake, not because I want too, but my body just had too. How badly serious do I want to sleep? I am so serious about wanting to sleep that I would rather have this sleep and miss the Man U match.
I had my prescribed sleeping pill at about 8pm. Tried to sleep just before 9pm. Here I am awake before 11pm. Not getting any sleep again.
i am blessed with awesome friends.
i do.
i do not understand how they tolerate my everyday lameness.
http://news.sg.msn.com/oddities/article.aspx?cp-documentid=1980175
, my 7+ year old cousin Adib pops into my mind as he once brought up the thought of eloping to his mom.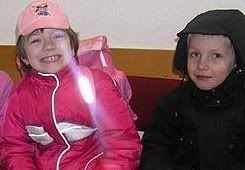 These 2 German kids of ages 6 and 7 were noticed by a guard while they were waiting for a train to get to the airport in which they wish to travel to Africa to tie their knot with the girl's 5 year old sister to be the wedding witness.
I could not decide if this is sweet or funny. Imagine if they actually get to Africa and hops to a church and proceeds with their 'ich liebe dich'. Its quite levelheaded of their parents to say that they could still put their plan into action at a later date, though their parents better keep an extra eye on these two as they might next try to skip the wedding project to the 'baby making project'.
I hope there will be a follow up on these two as they grow older, would be sweet if they actually gets married. The boy looks like a heartthrob aye? Like that blonde american idol kid who sings the backstreet boys song. Who knows who I am talking about?
When I first read this article at ->