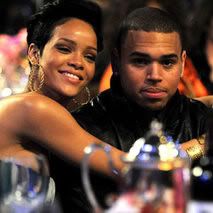 Chris Brown is currently under investigation and under the custody of LAPD for beating a female whom is possibly Rihanna, resulting in missing their Grammy performances this morning and making the red carpet event slightly uneventful.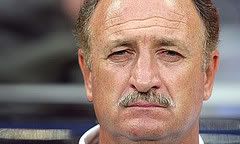 Now news from Chelseafc.com is that Scolari has just been dismissed by the team. I do not get what Avramovich is trying to do in the middle of the title race, but he certainly was never educated that 'Rome, was not build in a day'. As much as I do not understand when Scolari puts Deco and Drogba together, when I an amateur viewer thinks Deco and Anelka worked better together (not due to sexiness overload); I believe Scolari should at least be given more time to prove his worth. Not that I am saying Chelsea is due to not win this season, but it now seem like a head on battle between Manchester United and Liverpool, in which I would be delighted to see the Red Devils win, alright. Jose Mourinho laughed under his breath when Avram Grant leaves, I bet he needs to show his signature 'chin up' hand gesture to Felipe Scolari, now. Mr Scolari, if you are reading this... Why not you go back in coaching the Portugal team and let Carlos Queroz come back to Old Trafford? No?
I leave you with my new subscription on youtube -
The Special 1 TV
. It is of my regret to inform you that you will only understand it if you take notice of the English Premiere League.
Episode 2 is hilarious too! Arseshaving Arshavin! Watch it at:
http://www.youtube.com/watch?v=8OX3NuNAEQQ
OT: Dont forget to vote for L5 and L8 commercials. Read the previous post :)
It have certainly been a day filled with shocking news (entertainment wise).